2021 Provincial Champions, Senior Girls AAA Field Hockey!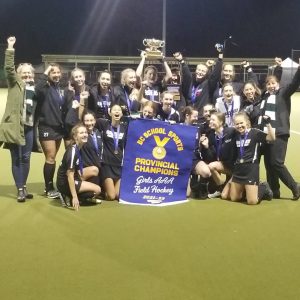 Such an incredible season for our senior girls field hockey team capped off with an incredible tournament in Cowichan Nov 12th!  This group of incredible girls and coaches went undefeated to capture Oak Bay's 87th overall Provincial title and 6th for our field hockey program.  Tournament wins along the way with the Friendship Cup, the Bridgman Cup and and the Island Championships were just a few of the titles the girls captured along the way.
Congratulations to coaches Milena Gaiga and Kira Raps for all their incredible time and commitment with the team!  You made us all so very proud girls, congratulations on your tremendous achievement, you represent Oak Bay with class and dignity.
Team members:
Lilian Amberger, May Basbaum, Katie Bently, Annika Bergmann, Julia Berk, Anais Chace, Ines Ciccateri, Sara Filippini, Olivia Friesen, Leighton Grahame-McMullen, Maddie Hunter, Natasha Knight, Maia Lawrence, Stella Ormandy, Shona Sinclair, Monet Thurbide, Bronte Thurbide, Maryn Unger
2021 Friendship Cup Champions for Oak Bay's senior girls field hockey team!
So wonderful after 17 months to have sports return to competitions and no better way to return than to see Oak Bay's senior field hockey team win the Friendship Cup with a 4-0 recod on games Sept 17th-18th in Shawnigan Lake by not conceeding a single goal in all four games!  Congratulations girls on an incredible accomplishment!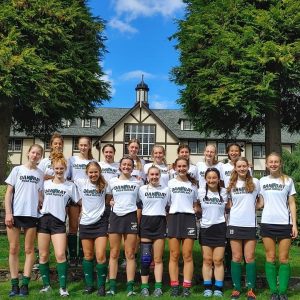 CHEK Upside: Victoria high school athlete starts basketball shoe charity for the less fortunate
For as long as he can remember, Max Miller always had an affinity for basketball.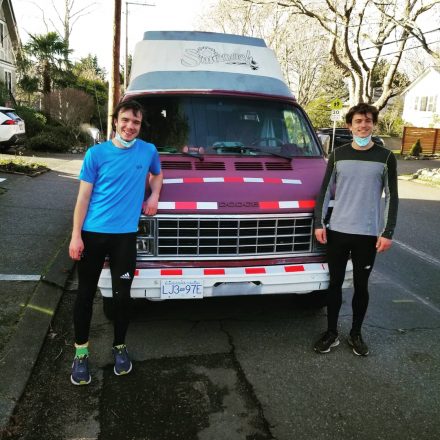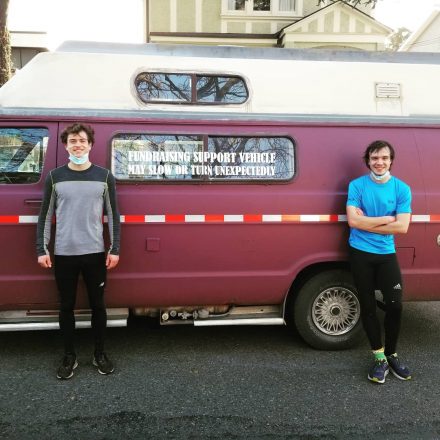 Oak Bay High School brings athletic awards to students front doors
WATCH Teachers from Oak Bay High surprised high achieving athletes from the school with sports awards brought right to the end of their driveways.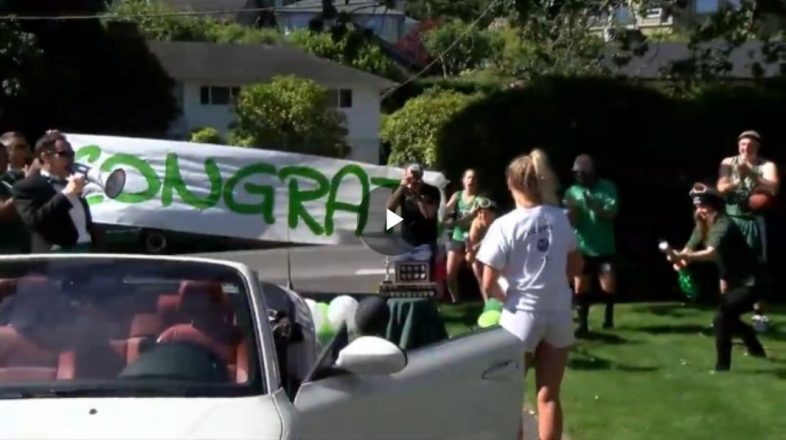 Oak Bay High School Athletics Awards 2020 – Slideshow
OAK BAY HIGH SCHOOL SPORTS HALL OF FAME -YOU TUBE
Some Pictures from the Sports Hall of Fame event on February 22nd 2020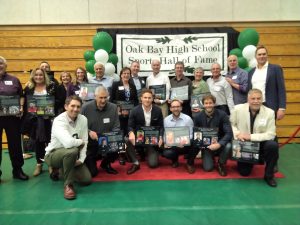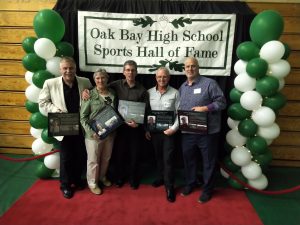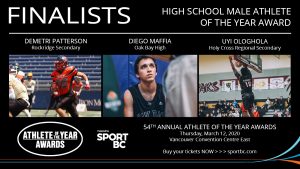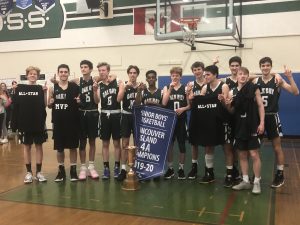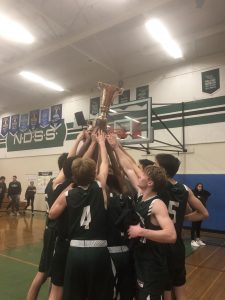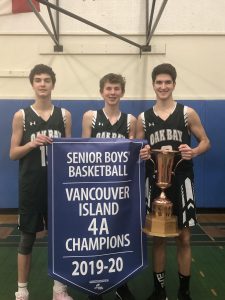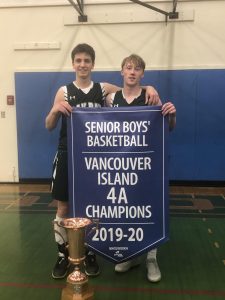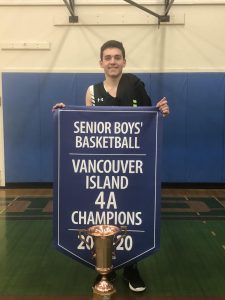 Congrats to the Sr. Boys basketball team for their incredible 6th straight AAA Island Championship win this past weekend in Nanaimo.
                     OAK BAY SENIOR GIRLS FIELD HOCKEY TEAM CAPTURES BRIDGMAN CUP
Congratulations to the Oak Bay senior girls field hockey team on their historic win at Bridgman Cup, beating Provincial Champs Handworth in a penalty shootout. Oak Bay last won this tournament in 1973.  The girls had an amazing tournament and were so thrilled to be served the traditional tea hosted by the Bridgman family at CARSA after the game. they scored 22 goals in 6 games and only conceded 3.  Congratulations to the team and coaches Milena Gage and Kira Starr.


Oak Bay 2019 Athletic Award of Excellence Sweater winners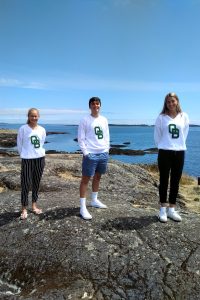 Congratulations to Ariel Schellenberger, Diego Maffia and Ella Mickelberry who were the only three athletes to win Oak Bay's prestigious Athletic Award of Excellence Sweater by competing on a multitude of athletic teams over their impressive athletic careers.  Diego was named the male athlete of the year and Ariel and Ella shared the female athlete of the year award.  Congratulations to these incredible student athletes.
Oak Bay's Diego Maffia named BC's top high school male athlete
WATCH: The good news keeps coming for the multi-sport athlete as last night the Brazilian-born Maffia was rewarded for his stellar play in volleyball, basketball and soccer. 
https://www.cheknews.ca/oak-bays-diego-maffia-named-bcs-top-high-school-male-athlete-543230/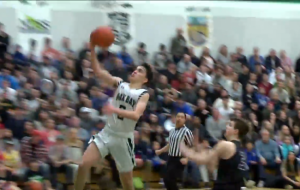 Maffia-Mania lifts Oak Bay over Belmont in Island 4A Boys High School Basketball Final (click for story and video)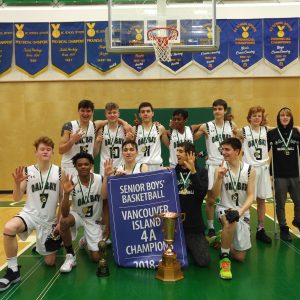 Congratulations to the senior boys basketball team who captured their 24th overall senior boys Island Championship with a 91-70 win over Belmont on Saturday, Feb 23rd.
It was their 5th straight and 5th overall for coach Chris Franklin, who tied legendary Hall of Fame coach Don Horwood for 2nd most wins.  Gary Taylor holds the record at 6. 
2nd team all star:  Lucas Maffia
1st team all stars: Ewan Mackenzie and Jamie Polamos 
MVP for 2nd year in a row: Diego Maffia (52 pts in final) 
The boys now travel to the Langley Events Center in two weeks for the Provincial Championships, good luck to coach Franklin and the team!
Is Diego Maffia B.C.'s greatest high school hoops scorer of all time? Hard to argue as Oak Bay star pours home 94 points in Saturday win
It's time to make it official: Diego Maffia is the most prolific scorer in the history of B.C. boys high school basketball.
On Saturday, at the Western Canada Invitational tournament in Kelowna, the senior guard with Victoria's Oak Bay Bays set what is believed to be the all-time provincial boys senior varsity single-game scoring record when he poured home 94 points in 114-88 win over Edmonton's Ross Sheppard Thunderbirds.
The final score sheet is accompanied by a hand-written '96 pts' but the final total is actually 94 (see below).
Either way, the voluminous total tops the 82 points that Greg DeVries scored when he set the unofficial record some 27 years ago.
DeVries of Nelson's L.V. Rogers Bombers, scored those 82 points in a win over the Grand Forks Wolves in a game played some 27 years ago in 1992. DeVries later embarked on a university career with the Alberta Golden Bears.
"I thought I was in a groove," the humble 6-foot-1 senior guard Maffia told VarsityLetters.ca by phone after making history. "It just started early. After the third quarter, I really didn't know how many points I had. I figured I was somewhere up around 60, but when the guys on the bench asked me if I knew how many I had, I said I wasn't sure. They told me I had 73."
From that point on, as word spread through the crowd, the fourth quarter became something of an event. No one was sure at any precise time how many points Maffia had, but his teammates kept feeding him the ball, and he just kept scoring. Maffia came off the floor over the final two minutes and could likely have scored 100.
"I was getting a standing ovation from the fans," Maffia chuckled.
No one is more familiar with Maffia's game than his head coach with the Bays, but afterwards even Chris Franklin was having trouble finding the precise words.
"I can remember when we talked after a game at the Legal Beagle and you asked me how many points I thought Diego could score in a game, and I told you 50 or 60," Franklin said to your author after Saturday's epic performance. "But (94)? That's a silly number."
Maffia's career-high came earlier this season when he scored 67 points against Langley's Walnut Grove Gators.
Last season, as a Grade 11 on a team with much more overall balance and depth, Maffia still thrived as pure scorer.
This season, however, he has been as primary a scorer as we have seen on any top-tiered Top 10 team for perhaps two straight decades.
You know he has to score for the Bays to win, the fans know it, his teammates know it, and so does the opposition.
And he just keeps on finding ways to score.
Yet Maffia isn't just a shooter, and that's a key distinction as you dissect his line from Saturday's game.
Yes, he hit 15 three-point buckets, but he also hit 15 regulation field goals and he was 19-of-20 from stripe including his last 16 straight.
For the basketball purist, like Langara Falcons' head men's coach Paul Eberhardt, it's facts like those that make Maffia such a blue-chip player, but also a curious outlier.
"He's not a big guy, and he is such a pure shooter," Eberhardt begins, offering just a part of the picture, the kind which might cause others to pigeon-hole Maffia as a one-dimensional player.
"But he's also really adept at getting by guys and at drawing contact," Eberhardt continued, "and usually shooters don't do that. It's so unique. He is a really great shooter like a Curry, but he's also really sneaky."
He's got the steel will of a Steve Nash, he's got a dramatic flair to score like a Gareth Davies, and as Eberhardt correctly points out, an ability to find ways to make buckets like DeVries had.
But most of all, playing his senior varsity career against elite, blue-chip Quad-A competition game in and game out, he's as unstoppable a scoring force as our provincial high school game has ever seen.
If you're reading this story or viewing these photos on any website other than one belonging to a university athletic department, it has been taken without appropriate permission. In these challenging times, true journalism will survive only through your dedicated support and loyalty. VarsityLetters.ca and all of its exclusive content has been created to serve B.C.'s high school and university sports community with hard work, integrity and respect. Feel free to drop us a line any time at howardtsumura@gmail.com.
 Field hockey's Cristante, Butler named recipients of Carmen Kirkness Award

Oak Bay rugby trio hit the international pitch for Canada

Oak Bay High's senior boys rugby team has national talent going into this season
Three Oak Bay High students kicked off the new year wearing maple leafs on the rugby pitch.
Jack Carson, Zach Monckton and Max Abercrombie were selected for the Canada U18 rugby team. The Canadian team competed against the USA team Dec. 26, 2018 to Jan. 4, 2019 at the North American 4 Tournament in San Diego, California. Canada and the US each two squads competing, with each nation's teams playing the other's twice.
"It was pretty incredible," said Abercrombie, 16.
It was tough competition for the Canadians. Neither Canadian side managed to win a game against the physical American squads, although the Canada 'Red' team did tie the U.S. 'Red' team. Monckton and Abercrombie were both in that group, while Carson played with the 'Whites'.
"It's a pretty intimidating feat, but there's no better way to test your skill level than having that level competition," Abercrombie said. "It was incredible experience to be able to represent my country and Oak Bay."
The boys look to build on that experience in the coming high school season, as the Barbs defend their provincial Quad A title.
jesse.laufer@oakbaynews.com
Play More Sports, Active for Life Webpage 
Snr Boys Soccer team capture their 4th Island Championship in 6 years.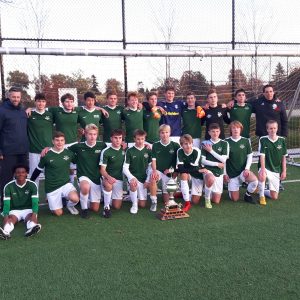 Congratulations to the Snr Boys Soccer team who defeated Royal Bay 1-0 to capture their 4th Island Championship in the last 6 years with a hard fought 1-0 victory over Royal Bay with a goal by Jordane Burke.
The Bays now travel to Burnaby for the BC's on Nov 21st to try and improve on their recent 3rd and 5th place finishes the last two years.
Standouts for the team have been Diego Maffia, Ben Tyson, Patrick Hartmann Rourke.  Good luck!
Oak Bay High field hockey team heads for provincials
Oak Bay defeated SMUS to become Lower Island champions
The Oak Bay High field hockey team is headed to provincials after taking the May Tully Shield on Nov. 5. Oak Bay's competitive field hockey team won the shield on UVic turf to wrap up an undefeated 7-0-0 season.
The AAA Oak Bay beat AA leaders St. Michaels University School 5-0 to become Lower Island champions. Oak Bay last won the Shield in 2012. The team, coached by Milena Gaiga and Kira Starr, also placed second at Islands after a tough battle against Cowichan on Friday. They head to provincials Nov. 14 to 16 at Cloverdale Athletic Park on the Lower Mainland.
Snr Boys Cross Country team with 4th straight BC Championship while Snr Girls capture Bronze!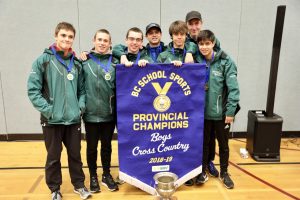 The Oak Bay cross country senior boys team won their fourth straight BC high school championship on Saturday at Beban Park in Nanaimo.  Congratulations to Findlay Day (5th), Jack Boden (11th), Joe Robertson (21st), Brodie Cote (29th), Michael Barber (38th), Zach Charlesworth (60th)  and Jeremy Carder (116th).  A total of 30  teams and 262 runners completed the 6.2 km course.  The senior girls team won the bronze medal.  Congratulations to Alisa Lyesina (4th), Delaney Chan (22nd), Sarah Bryan (37th), Ines Ciccateri (75th), Tayah Giesbrecht (100th), Jasmine Lee (104th) and Presley Rangel (120th). A total of 26 teams  and 216 individuals completed the 6.2 km course.  The junior boys team finished in 10th place led by Sonny Miller in 34th.  The Oak Bay senior boys and senior girls have each won a record 12 BC high school cross country championship banners.
Oak Bay Barbs take rugby crown off  Shawnigan Lake
It was a classic all-Island match-up as the Oak Bay Barbs toppled the defending champion Shawnigan Lake School Stags 24-13 in the B.C. boys' high school Quad-A rugby championship game at Rotary Stadium in Abbotsford.
Oak Bay won its first B.C. championship since 2003. The powerhouse Shawnigan Lake School program had won eight of the past nine provincial championships.
Grade 11 fly-half Jack Carson, part of the Barbs' deep roster that includes his cousin and Grade 12 standout Nick Carson, got Oak Bay off to a quick start in Friday night's game, scoring the first two tries.  Lachlan Kratz was named to the Commissioner's 15 All Star team.
Oak Bay, captained by Tom Abercrombie, led 17-5 at the half.  It was a reprise of the Island final, won 20-15 by Oak Bay over Shawnigan.  Oak Bay becomes the first public school to win the BC title since Carson Graham won in 2008.  It is Oak Bay's 9th overall Provincial rugby championship.  Huddy huddy Barbs!!

Senior Girls Soccer Ryan Cup Final Game 2018  (click picture to see the game photos)
OAK BAY HIGH STUDENT, SARAH VAN DAM DOMINATES AT CYCLING NATIONALS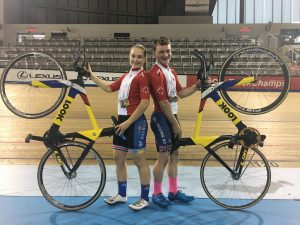 BC's Sarah Van Dam won 7 national titles in Junior Women, & her teammate Riley Pickrell took 6 titles in Junior Men.
Sarah Van Dam, racing in her first year as a Junior rider:  "It's pretty unreal. I came into this competition thinking that there were so many good riders here, so I was just taking it race by race.
I just worked on good positioning for every race and it turned out well I think. Thanks to all the support we have in BC from clubs to Provincial coaches and Staff. I am looking forward to the next goal, Junior Worlds, in Switzerland later in the year now."
1st Junior Sprint Women                                 BC                    Sarah Van Dam
1st Junior Women Scratch Race                      BC                    Sarah Van Dam
1st Junior Women Keirin                                 BC                    Sarah Van Dam
1st Junior Women Pursuit                               BC                    Sarah Van Dam
1st Junior Women Elimination Race               BC                    Sarah Van Dam
1st Junior Women 500 Time Trial                   BC                    Sarah Van Dam

Oak Bay gets the Boot back in rugby showdown with SMUS
Cleve Dheensaw / Times Colonist
The St. Michaels University School Blue Jags got hung up all over it Tuesday evening as Oak Bay recorded a 46-7 victory in the 24th Rees Boot game.
The Barbs now lead 12-11-1 in the annual high school fixture, in which the prize is a bronzed rugby boot once worn by former SMUS great Gareth Rees, who captained Canada and played in four World Cups.  In fact, numerous players have come out of both SMUS and Oak Bay to represent Canada.  The latest generation was on display at Wallace Field, with the Barbs the superior team, after losing the 2017 Boot game 17-7 to the Blue Jags.
SMUS is ranked No. 1 in double-A in B.C. and Oak Bay No. 2 in quad-A behind the rugby factory known as the Shawnigan Lake School Stags, who have won eight of the last nine quad-A provincial championships.
"[Oak Bay] has a crack at breaking Shawnigan Lake's monopoly this year," said SMUS coach Ian Hyde-Lay.
"They just wear you out. Oak Bay is a top side, with size, speed and experience in key positions."
Congrats to our Sr. Girls soccer team on their victory at the Uvic Invitational Tournament

In a tournament attended by the top teams in BC, Oak Bay prevailed with a convincing 2-0 Victory over Claremont. Congratulations to the girls and  coaches Alexis Mckinty and Kate Baker.  Game MVP honours of the final with to grade 12 student  Maddie Trimmer
(click on picture to enlarge)
  FORMER OAK BAY ATHLETES STARING AT COMMONWEALTH GAMES
Former Oak Bay High grad, Caroline Crossley of Victoria, now forever the subject of a trivia question, will go into the books as first Canadian player to score a try in the Commonwealth Games.  Crossley was a former Athlete of the Year at Oak Bay in her Junior and Snr years who excelled in soccer, track and rugby.
There were plenty more where that came from as women's rugby sevens made its Commonwealth Games debut Friday at Gold Coast 2018.
The Langford-based Canadian team opened with a 29-0 victory over South Africa and 24-12 win over Kenya before dropping a 24-7 decision to the No. 2 New Zealand Black Ferns.
This comes two years after Canada won the bronze medal at Rio 2016 when women's and men's rugby sevens made their Olympic debuts together.  However, while men's rugby has been in the Commonwealth Games since the 1998 Games in Kuala Lumpur, Malaysia, the women have only been welcomed in this year at Gold Coast.
"There was so much excitement leading into this tournament," said Canadian captain Ghislaine Landry, in a post-game media scrum in Gold Coast.
"We've been fighting for gender equity and we've come so far. To be 2018, and this first women's tournament, is a really important step, but is a few years late. [Yet] to be part of it is a real honour and exciting."
Landry noted it is especially important for players, such as Oak Bay High grad Crossley, who made the national team after the Rio Olympics: "The younger girls get a multi-sport Games under their belts."
The women's sevens teams in Gold Coast, and also those from outside the Commonwealth, will be on display during the Canada Cup on May 12-13 at Westhills Stadium.   The Canadian men's team in Gold Coast includes Island players Oak Bay-product Connor Braid and SMUS-grads Fuailefau and Luke McCloskey of Victoria, Cowichan High-grad Pat Kay of Duncan, Isaac Kaay of the UVic Vikes and UVic alumni Lucas Hammond and Nathan Hirayama.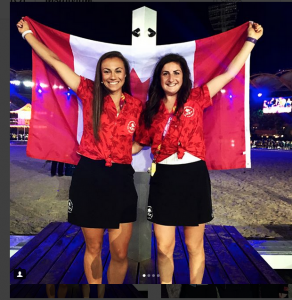 Leahy and Secco starring on Women's National Field Hockey Team
Also on the Canadian women's field hockey team in Gold Coast are Oak Bay High products Kathleen Leahy, who starred for Beecroft at UVic, and Maddie Secco, who played Pac-12 in the NCAA at Stanford.  Both Leahy and Secco were multi sport stars while at Oak Bay, competing in field hockey, soccer, track and Secco also in cross country who both won Female Athlete of the Year awards in their junior and senior years.
Leahy overcame two ACL tears to make the national team for the Games.
"It was Kathleen's perseverance and guttiness that got her there. I am so proud of her," said Beecroft.
Canada closes pool play today against Ghana before going to the consolation side. The semifinals are set with Australia and India on one
side of the draw and England and New Zealand on the other.
Canada is 1-2 in a killer field in the men's field hockey tournament and will finish pool play today against South Africa before being relegated to the consolation round. James Kirkpatrick of Victoria and Olympians and UVic Vikes products Keegan Pereira and Matthew Sarmento are on the Canadian team. Sarmento and striker-midfielder Kirkpatrick, out of Oak Bay High and a former pro with Racing Club of Paris, have scored for Canada in the Games tournament.
Former Oak Bay Barb Connor Braid pays fitting tribute to Oak Bay grad Dylan Jones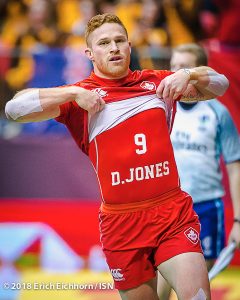 IN MEMORIUM:  Connor Braid proudly wore and displayed the name of Oak Bay Grad, Dylan Jones whenever he scored a try at last weekend's HSBC World Rugby Sevens tournament  in Vancouver.  Former multi sport star at Oak Bay High, Dylan Jones passed away Sept. 13 at the age of 27 after a lengthy battle with cancer.  He was an impact player in soccer, rugby and basketball at Oak Bay and former Athlete of the Year.  Dylan's dad, Evan, a Sevens and Fifteens Rep for Canada was present at the Sevens and was no doubt touched by this gesture.  Dylan's mom Christy and brother Rhys were also very proud of the kind and thoughtful recognition of Dylan.
His father Evan was also a star high school athlete at Oak Bay.  He was a back-to-back B.C. basketball champion in 1973 and 1974, before becoming a nationally-capped rugby player after an injury cut his CFL-playing career short. He was a football all-star at UBC for three seasons and is an Oak Bay High Hall-of-Famer.
Connor has seen his own brother win a battle over cancer, so quite a life story for this young man. Classy move by a very classy young man.
Oak Bay senior boys dominant in Island final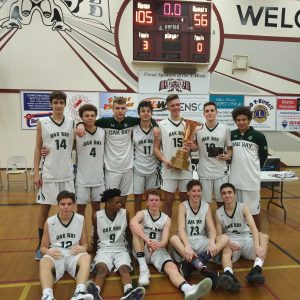 Congratulations to the Oak Bay senior boys basketball team as they captured their 4th straight Island AAAA final with an impressive 105-56 win over Belmont at Cowichan high school.  This is their 6th championship since 2000 and 23rd overall for the senior boys team, ahead of second place SMU who has 6.
The boys head to the Provincial Championships as the #1 AAAA team in the province in Langley on March 14-18th.
Congratulations to coach Chris Franklin and Sam Shurry.
Diego Maffia was MVP, Kaelan Scott was first team all star and Luis Guerra was Defensive MVP.
Oak Bay wins Island girls hoops title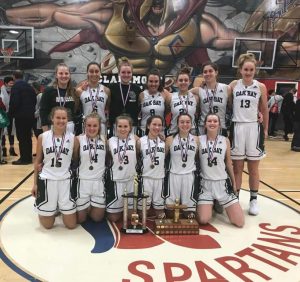 Breakers and Spartans meet in final for eighth time in the last 10 seasons
Claremont's senior girls basketball team outscored Oak Bay 22-13 in the final quarter of the 2018 Island Championship game, but could not catch the Breakers.
Three-pointers from Maki Jenner, Marin Abe and Sierra Reisig helped erase a large Oak Bay lead. The Breakers led 40-23 at the half and appeared to be running away with the game.
However, the scrappy Spartans didn't give up and put up 15 fourth-quarter points. The Breakers could only muster three points in the that period until coach Rob Kinnear called two quick time outs to get his team back on track.
"They're out-working you," he told his players.
Oak Bay responded by shutting down Claremont defensively and adding five points to put the Breakers on top at the final buzzer, 67-60.
The final of the Island girls 3A hoops championship was the eighth time in the last 10 seasons that both teams faced each other. As a tournament organizer put it, that was testament to the great girls basketball programs build at the respective schools.
Tournament Most Valuable Player Georgia Alexander of Oak Bay scored a game-high 20 points to lead the Breakers.
Claremont's Sierra Reisig scored 13 to lead the Saanich school.  Both teams qualified for the B.C. provincial championships Feb. 28 to March 3 in Langley, as the Island sends its top two teams. Third place Nanaimo District Secondary School – which beat Cowichan in the consolation final earlier on Saturday – has a chance to get into the provincials through the back door, via a wildcard game against a lower mainland team.
Tournament awards:
MVP – Georgia Alexander, Oak Bay
Top Defensive Player – Maddie Manns, Claremont
Most Sportsmanlike Team – Cowichan
Second Team All-Stars: Chloe Scaber (Claremont), Jayden Saywell (NDSS), Brianna Gray (NDSS), Jazmine Charles (Cowichan), Maddie Manns (Claremont)
First Team All-Stars: Sierra Reisig (Claremont), Natalie Froese (Oak Bay), Jamine Lambert (Oak Bay), Marin Abe (Claremont), Emma Dewit (Cowichan).
Basketball Familia, The Maffia Family Story
A video on grade 11 Oak Bay senior boys basketball player, Diego Maffia

 Legal Beagle 2018: No. 1 Oak Bay's three-headed guard combo a true power trio in title game win over Semiahmoo
 January 13, 2018  Howard Tsumura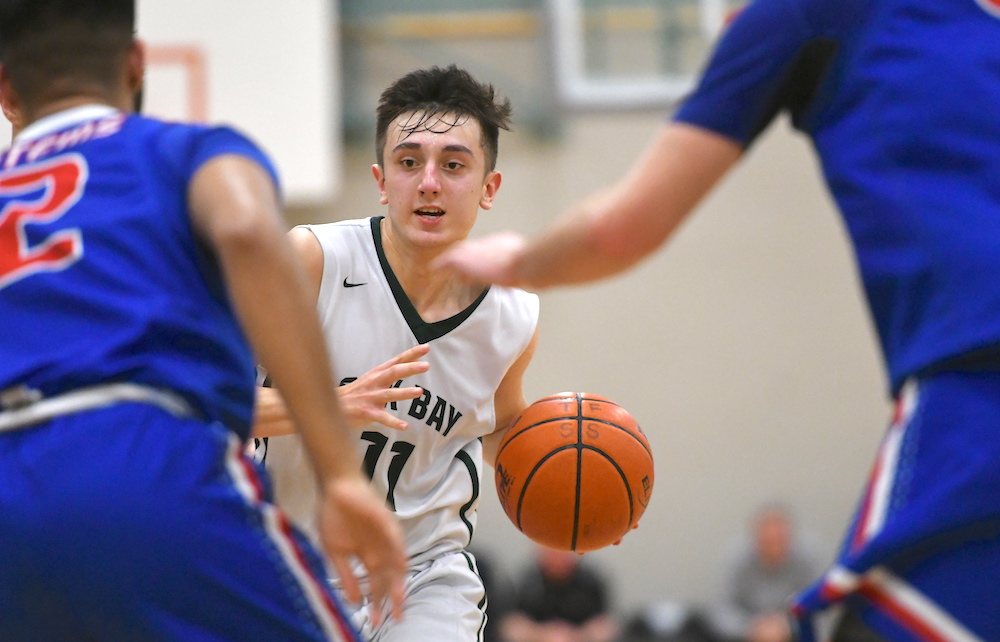 PORT COQUITLAM — The Oak Bay Bays might be a darn good basketball team, but that doesn't mean they don't try and stick by a strict budget.
And so that means when they can catch the last ferry and get back to their Victoria digs on the same night they wrap up playing at invitational tournaments on the Lower Mainland, it's always the preference.
Terry Fox's 29th annual Legal Beagle Invitational in Port Coquitlam doesn't offer that opportunity, but when you accomplish what the Bays did Saturday night, winning one of the province's toughest and most prestigious events, it's a lot easier to go out on the town with the metre still running.
The No. 1 Bays, led by a three-headed back-court which combined for 61 points, cruised to a 95-57 win over Surrey's No. 9-ranked Semiahmoo Totems in the title tilt.
"The last time we played in the final, it was when Kelowna was No. 1," remembered Oak Bay head coach Chris Franklin of the 2016 Beagle final. "We were ranked No. 2, they were ranked No. 1 and they showed us why. It was a tough to spend an extra night in the city that year, and expensive. Tonight won't seem as expensive."
The Bays, whose only loss this season has come at the hands of AA No. 1 powerhouse Brentwood College, opened the second quarter on a 14-2 run and never looked back the rest of the night.
Diego Maffia, the three-point shooting ace, was at his best, hitting five treys, while reminding everyone that he also had a great floor game. Maffia finished with a game-high 27 points en route to being named tournament MVP.
"They are playing really well right now," Totems' head coach Ed Lefurgy said of Oak Bay. "They play a lot, they play hard and they have a lot of experience. We've already improved a ton this season and there is a lot more growth to be had."
James Woods of Walnut Grove, Paige and Vlad Mihaila of Semiahmoo, and Kronk and Scott of the Bays were chosen to first all-star team.
Oak Bay Bays Capture 2017 Gary Taylor Invitational Title
Oak Bay Secondary's back court duo of Diego Maffia and Caelan Scott led the way as the Bays defeated Calgary's Sir Winston Churchill Secondary 80-53 in a rematch of the Gary Taylor Classic final.  Oak Bay is currently ranked #1 in senior boys AAAA basketball in BC.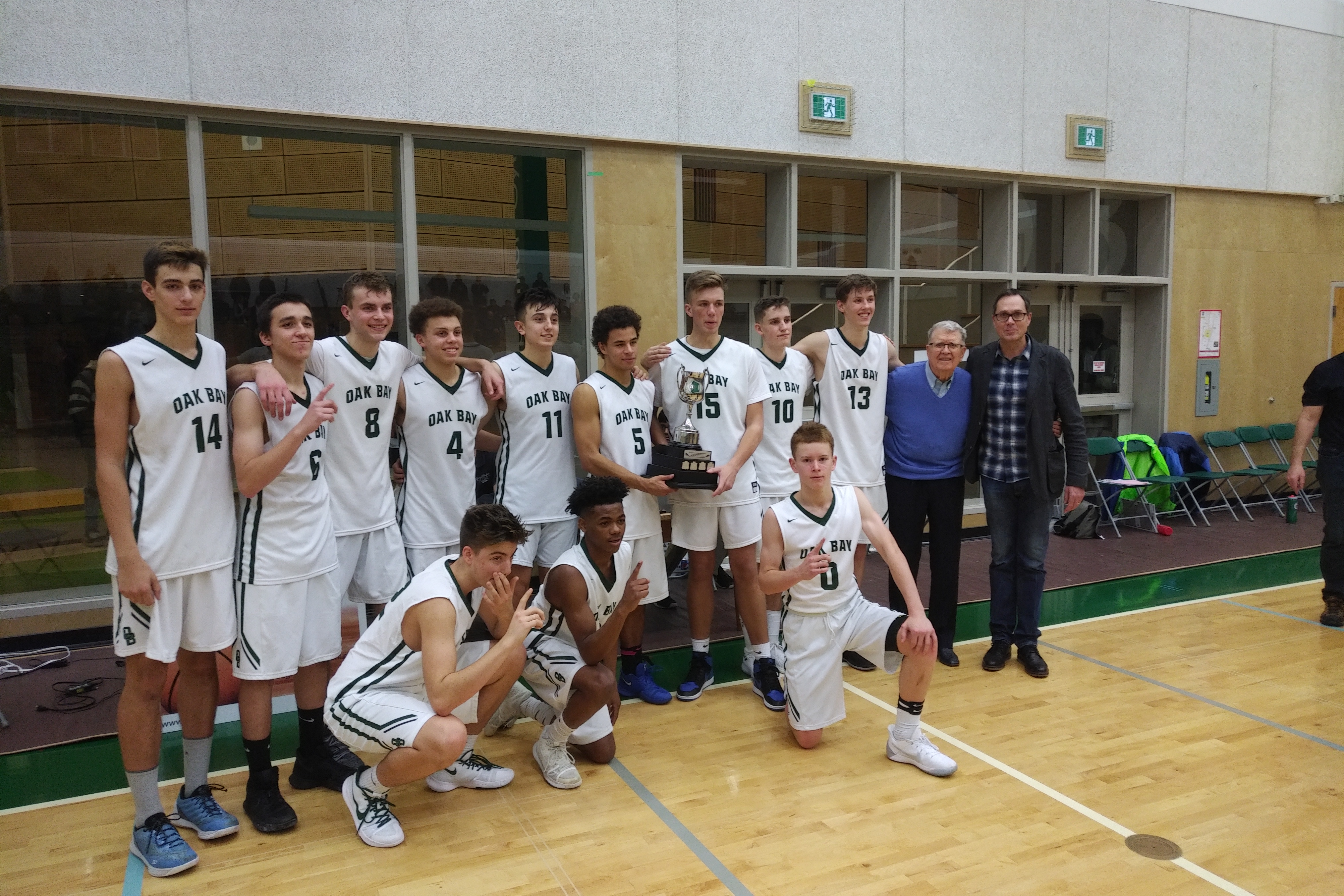 Former Oak Bay coach Gary Taylor and his son, and also former Oak Bay senior boys coach, Graham Taylor, were on hand to present the trophy to this year's champion.
Gary built the Bays basketball tradition at Oak Bay.   His teams won Island championships in 1961, 1965, 1966, 1967, 1968 and 1969, placed second at the  provincial championships in 1966 and 1969 and won provincial titles in 1965 and 1968.   Gary also coached very successful swimming and track and field teams at Oak Bay.   After Oak Bay, Gary went on to coach the UVic Vikings Men's Basketball Team from 1970 – 1975.  Gary later became a very popular Principal at Lambrick Park Secondary.
Coach Taylor is a member of the Oak Bay High School Sports Hall of Fame. He was inducted into the BC Basketball Sports Hall of Fame in 2008 and into the Victoria Sports Hall of Fame in October of 2014.
Oak Bay bests Reynolds to claim Colonist Cup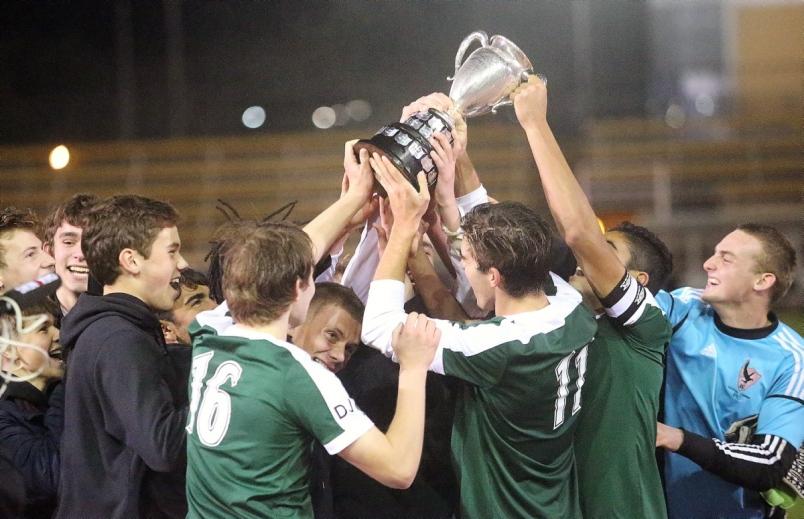 By Cleeve Dheensaw/Times Colonist Nov 16, 2017
Reynolds Roadrunners, who won their first Colonist Cup since 1983 last year and first BC championship in 50 years, saw the Bays hoist the hardware on a soggy pitch on the University of Victoria campus.
It was the 6th Colonist Cup title, emblematic of Lower Island supremacy, f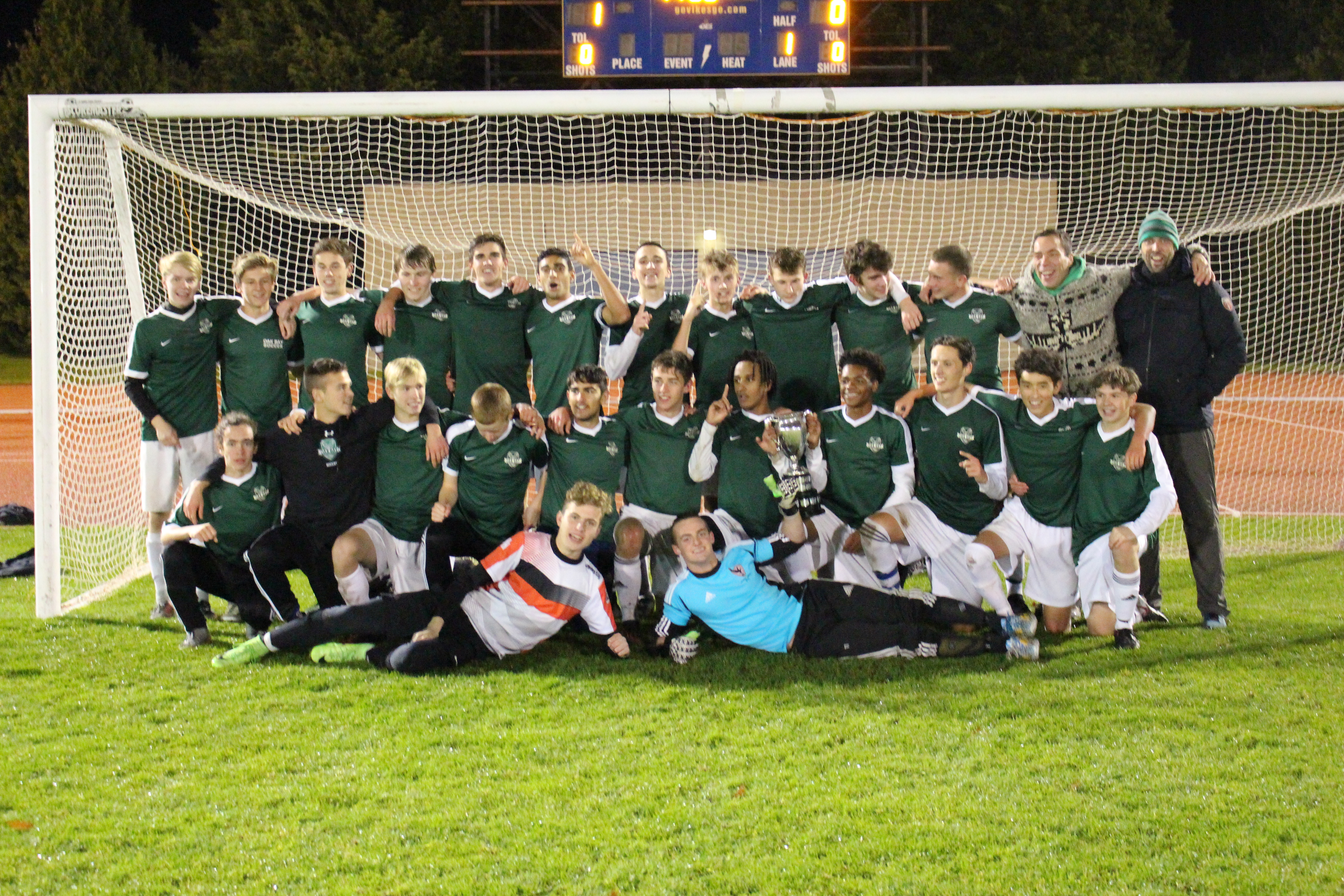 or Rich Fast and Brent Garraway in 15 seasons of co-coaching Oak Bay.
"Reynolds is a class act and this is their first loss in two years.  There is a great rivalry between us. I'm super proud of my team," said Fast
The Roadrunners beat Oak Bay 3-2 in the Island AAA Championship game last week.
"We really wanted redemption after that close loss in the Island final," said Bays captain Cam Paul.
Both the Bays and Roadrunners advance to the BC AAA championship next week in Burnaby, where Reynolds will attempt to defend its provincial title.  Oak Bay also has the same lofty goal.
The winning goal came in the first half by Diego Maffia.  It was the grade 11 striker's 13th goal in last 5 games.  That's not bad for a Bays basketball/volleyball player whom soccer is his second or third sport.
"The crowd was amazing an the adrenaline was pumping," said Maffia.  "It's the best feeling."
Oak Bay continues cross country dominance at Provincial Championships with a clean sweep of Snr Girl and Snr Boy titles!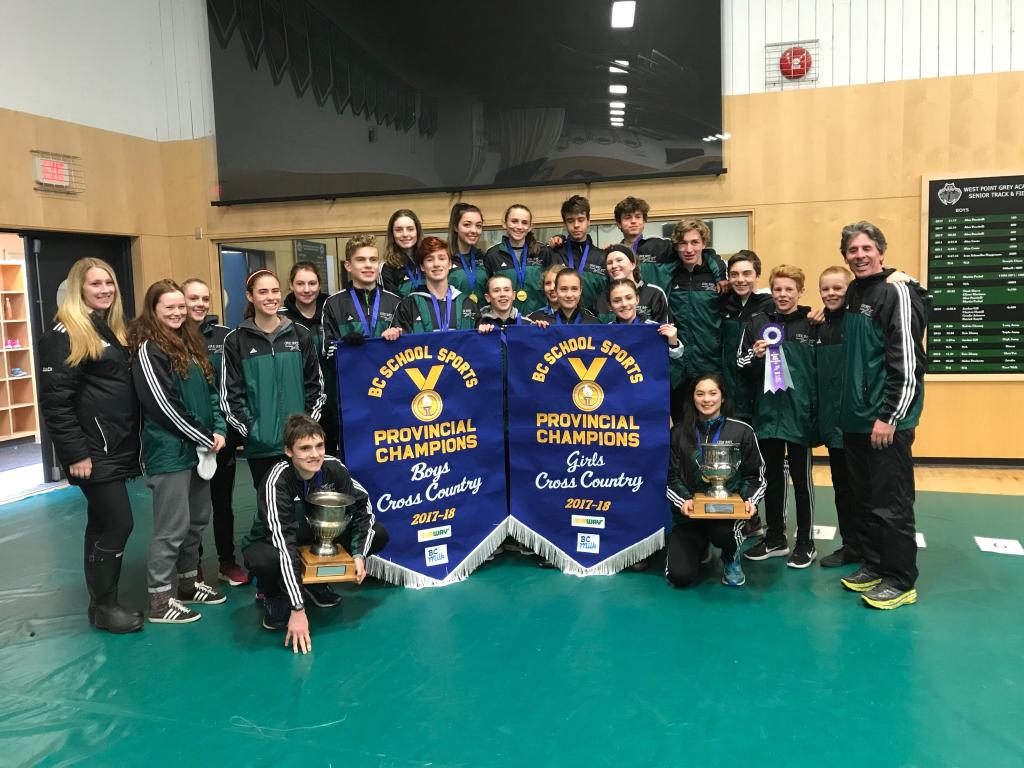 November 4th was a double banner day for Oak Bay cross country team coached by Tessa Kubicek and Keith Butler.  Despite the sub zero temperatures, Oak Bay runners put in exceptional performances along the frigid shores of Jericho Beach.  The OB runners took advantage of the flat and fast course.  Several of the OB runners finished in the top 25 for their respective races. Justine Stecko earned a first place finish in the girls race, a phenomenal result for a hard working athlete.  Also scoring for the Oak Bay team were grade 11 Alisa Lyesina in 20th place and grade 11 Sarah Bryan in 21st place and Cara Butler in 37th place.  Delaney Chan finished 40th, grade 12 Lily Maric in 44th place and Matilda Schuck in 158th.  Oak Bay scored 43 points to defeat defending champion Sentinel who scored 56 points (lowest points wins).
The Oak Bay boys team won their third consecutive BC title upsetting pre race favourite RE Mountain of Langley.  The Oak Bay boys team's scoring runners are all grade 11s and while they won the BC junior boys title last year, the team entered the championship as underdogs.  Leading hte way was Findlay Day, the island champion in 11th place.  Other scoring members were Jack Boden in 22nd place, Michael Barber in 34th and Joe Robertson in 37th.  Ethan White was 138th and Emmett Hodgins 196th.  Oak Bay scored 67 points to win Gold.  A total of 233 runners and 27 teams competed in the senior boys 6.9km race.
For the Oak Bay girls, it was their first BC championship title since 2009 and 12th title overall.  For the boys it was their 3rd straight championship and 11th title overall.  The Junior boys team finished in 6th place and junior girls in 16th place.  It was a group of runners clearly running for their team and not as individuals, congratulations to all runners on a tremendous season!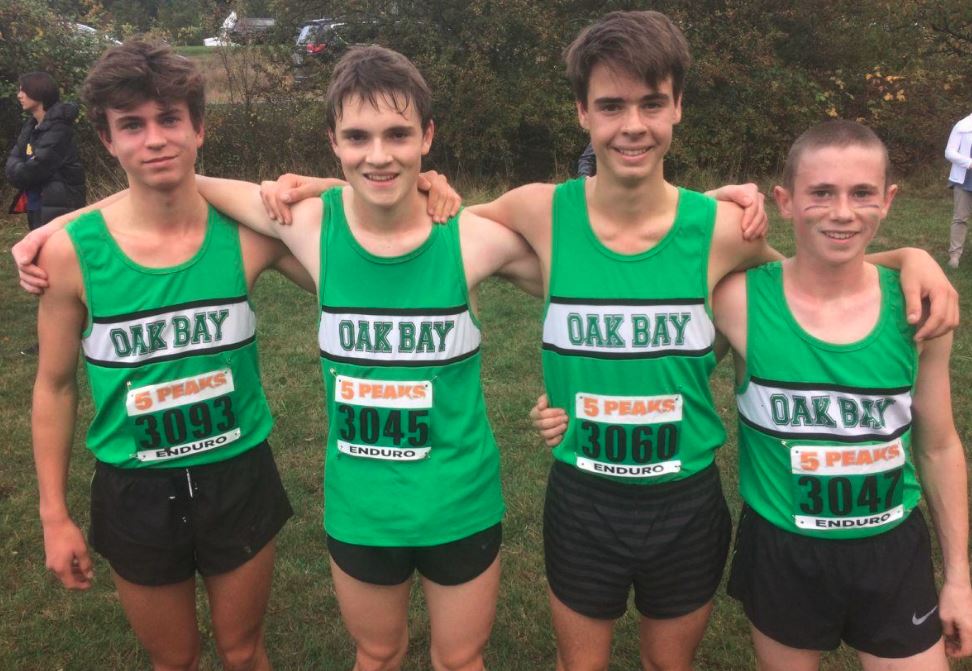 Oak Bay High lived up to its reputation winning first place in both the men's and women's High School Cross Country Island championships at Beaver Lake Park on Oct. 25.
Exceptionally talented Grade 12 Justine Stecko won the senior girls race running the 4.2-kilometre course in 16 minutes and 41 seconds while maintaining an even tempo.
Grade 11 Findlay Day held off the boys competition for first in the 6km race in 21:47. Second was Cooper Langard (21:49) from Parkland, who burned a few matches to see if he could catch Day, while third place Fraser Van Allen of Dover Bay, a Grade 10 student, cruised in at 21:57.
The question of the day was whether to wear spikes or regular running shoes. Many of the elites did wear spikes but not all. Stecko chose not to, hoping to avoid the carnage of a wayward spike, though she nearly regretted it.
"It was muddy but I just didn't want to hurt myself [with spikes], but then I did slip a lot," she said. "I guess it worked out."
Day also went without spikes, knowing the race was about pacing and wouldn't come down to a sprint for Day, who was able to fend off Langard while preserving his race legs for Saturday in Abbotsford.
"I was focused on my pace and using the downhills to build a gap, that is the only way I am going to win," Day said. "The last 400 meters is not my strong suit, I'm not one for sprinting."